Available on an annual license basis, our online LMS is packed full of high-quality, ready-made courses and lessons for students of all ages. Our continually growing content library currently contains over 10,000 lessons.
The LMS automatically tracks and records student progress and attainment - and the flexibility of our LMS allows for easy switching between distinct teaching modes:
Classroom-Based (Face-to-Face Learning)
Includes all lesson types, including our comprehensive range of hands-on practical lessons.
Virtual Environment (Remote Learning)
A simple one-click option removes hands-on practical lessons to allow for 100% virtual learning.
We are happy to offer the following license types: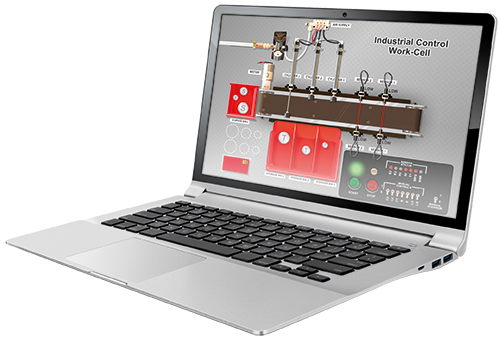 Elementary STEM
Career Exploration
Middle & High School STEM
Career Exploration
Design and Technology
Industry 4.0
Mechatronics
Light Vehicle Repair
Light Vehicle Diagnostics
Medium/Heavy Vehicle
Workplace & Business Skills
Engineering Technology
Control & Instrumentation
Mechanical Engineering
Electronic Engineering
Introductory Electronics
Core Electronics
Advanced Electronics
Our most comprehensive license.
Automotive
Engineering
Electronics
Mechatronics
Fluid Power
Workplace & Business Skills
Manufacturing... and more
Try Our Learning Management System For Free