At LJ Create we pride ourselves on creating innovative learning spaces for a wide range of STEM and technical education disciplines.
We combine and customize these spaces to design a solution that meets the needs of each customer.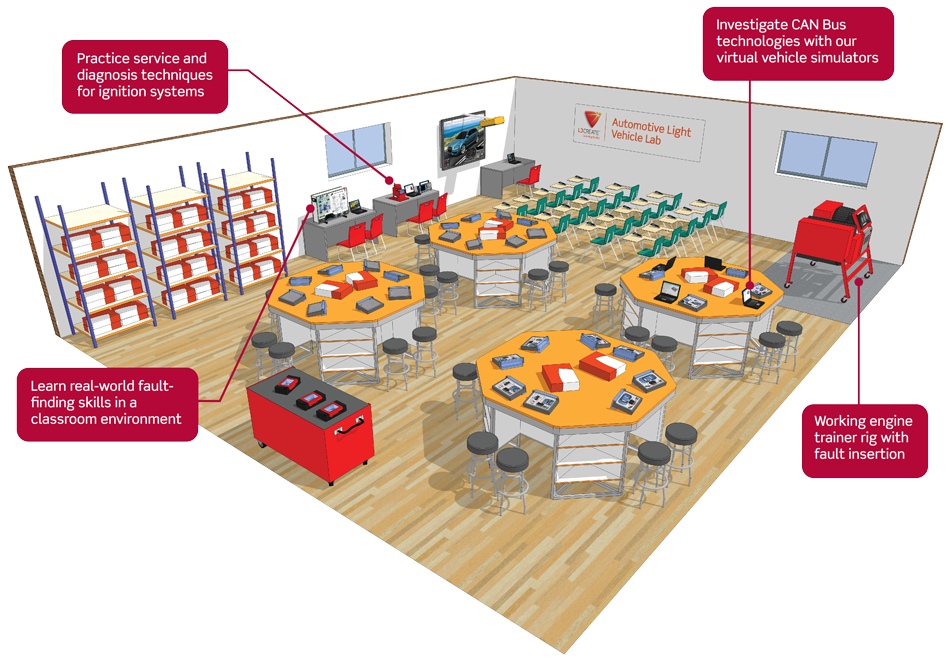 Hybrid Vehicle Systems Panel Trainer
Provides students and instructors with the opportunity to demonstrate, investigate and fault-find a simulation of a hybrid vehicle electrical system.
Allows access to a simulation of the mechanical operation as well as provides a mimic of the electrical power flow.
Includes test points at a safe voltage level to allow for the investigation of electrical circuits.
Includes a range of fault-insertion options to simulate typical real-world system malfunctions.
Includes full set of lessons including:
Series, parallel, and series-parallel systems
Hybrid brake systems
Electric motors
Storage devices
Hybrid engines
Cables, connectors, protection devices, and controllers
Power-control modules
Safety
Routine maintenance and repair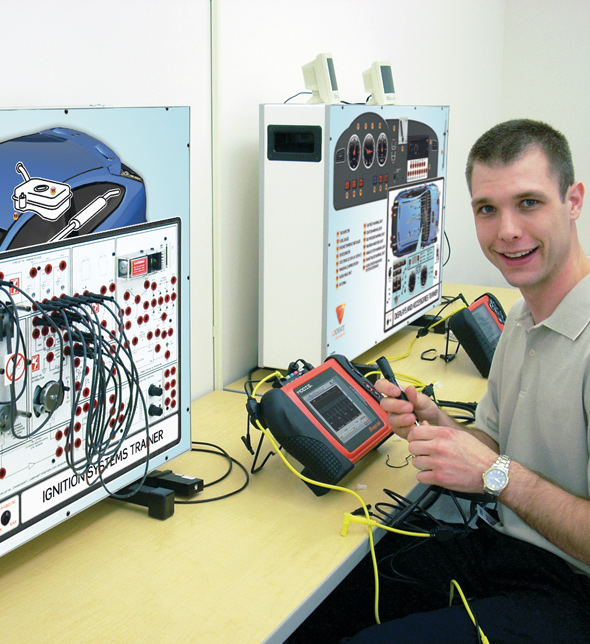 Electric Vehicle Technology Skills Brochure
Working with STEM AutoLab Brochure
Medium/Heavy Duty Truck Brochure