Automotive Medium/Heavy Vehicle
An LJ Medium/ Heavy Vehicle Lab is designed to maximize the time students spend actively engaging with understanding and developing skills in the technologies used in medium and heavy vehicles.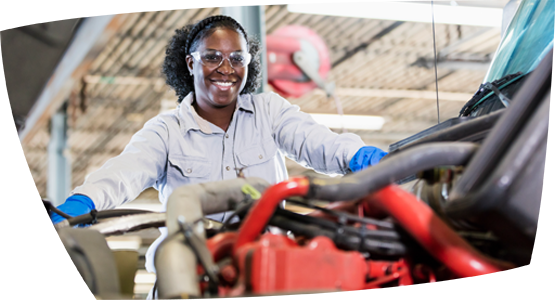 The aim of the Medium/Heavy vehicle lab is to help you develop skilled technicians with a solid understanding of heavy vehicle technology and fault-finding techniques.
Students have access to electrical and electronic systems panel trainers with fault insertion, working engine trainers, 24 V electrical trainers, airbrake trainers, and sectioned systems.
Our educational automotive labs can be customized to meet your career and technical education (CTE) training requirements or workforce development needs.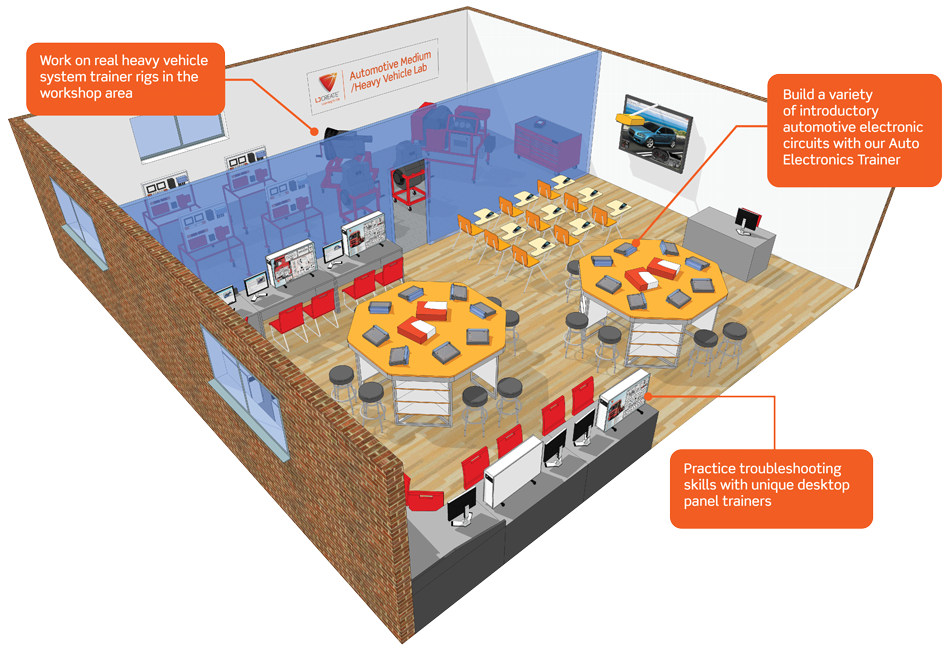 A sample Medium and Heavy Vehicle Lab configuration could include the following resources: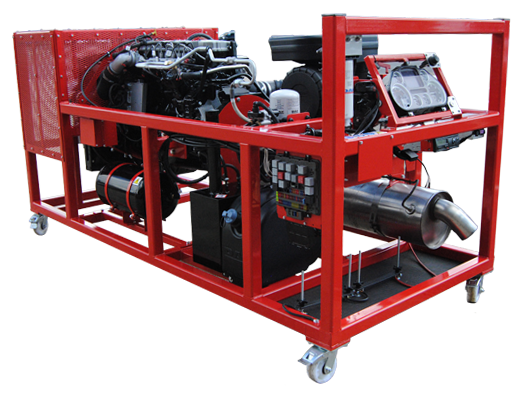 Electric Vehicle Technology Skills Brochure
Working with STEM AutoLab Brochure
Medium/Heavy Duty Truck Brochure