Our engineering programs are designed to bridge the skills gap, with educational lessons and industry skills training to ensure that your students have the right tools for the job.
Students utilize a complete series of digital learning content, supported by real-world trainers to aid in the understanding of key engineering concepts. Through these workforce development programs, students can learn real-world, high-tech skill sets for in-demand careers, and work toward certification.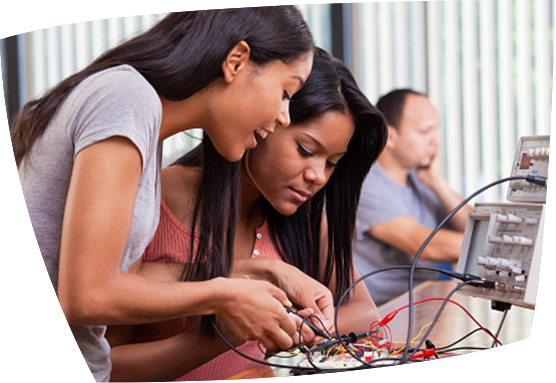 At LJ Create we pride ourselves on creating innovative learning spaces for a wide range of STEM and technical education disciplines.
We combine and customize these spaces to design a solution that meets the needs of each customer.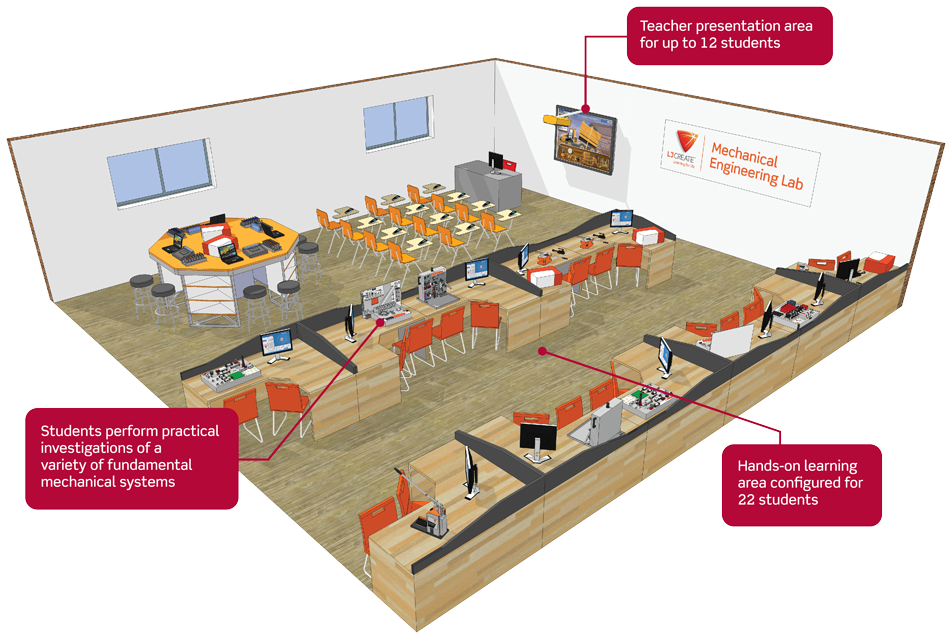 PETRA II Advanced Industrial Control Teaching Set
Supports Level 3 to Level 5 manufacturing units.
Students implement acquisition and analysis of plant data.
System is great value and easy-to-use.
Includes full set of lessons including:
Fieldbus
Profitbus
Smart Sensors
SCADA
HMI Interactions:
Monitoring and Supervising
Monitoring and Supervising
Our Desktop Trainers - Just How Robust Are They?
Key College Products Flyer
Mechatronics Resources Brochure
Mechatronics Program Information
Mechatronics Program: Frequently Asked Questions
Engineering and Manufacturing Resources