These programs help students discover STEM career pathways in a diverse range of industry-focused disciplines, anchored firmly in technology and engineering.
We adopt an active learning approach to our middle and high school STEM programs and incorporate project-based activities wherever possible.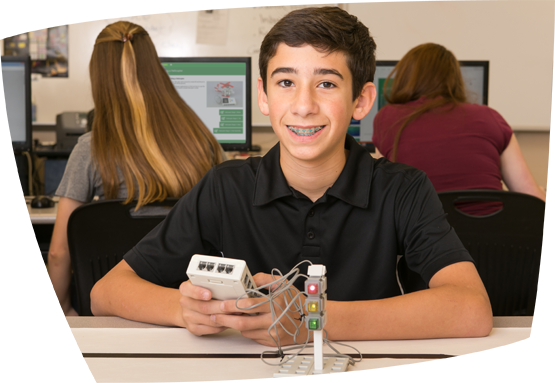 At LJ Create we pride ourselves on creating innovative learning spaces for a wide range of STEM and technical education disciplines.
We combine and customize these spaces to design a solution that meets the needs of each customer.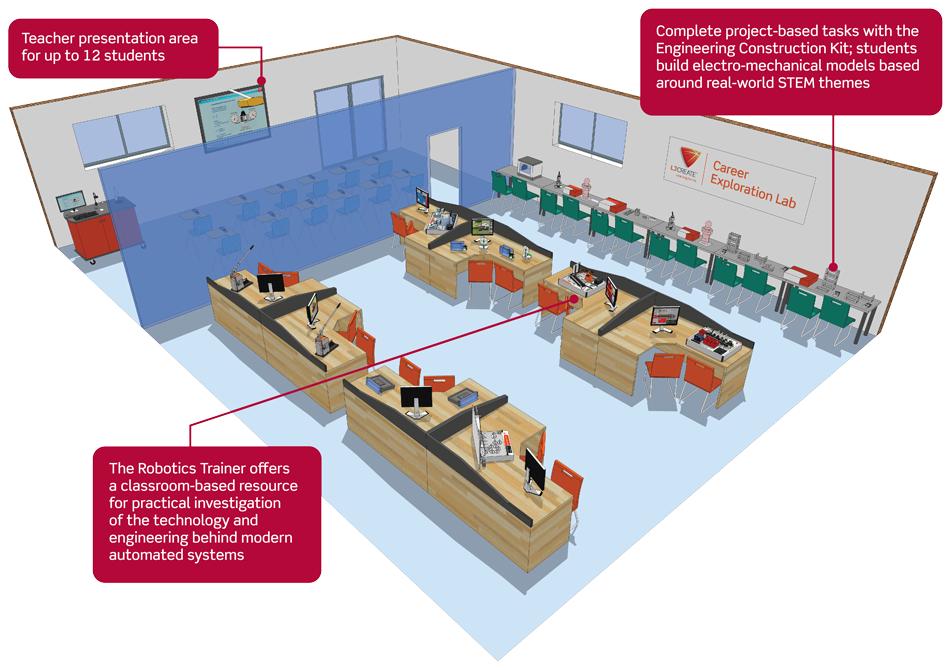 Green Energy in Buildings Trainer
The Green Energy in Buildings trainer allows students to investigate lighting technologies, insulation properties, glazing, and air-conditioning, in addition to green energy production and related topics. The interface software displays in real-time the energy consumption in the building, as well as key data such as temperatures and light levels.
Includes a full set of lessons including:
Investigating Energy Use in Buildings
Home Wind Turbines
Solar Electric Systems
Energy for Heating Buildings
Solar Water Heating
Insulation and Glazing Performance
Heat Pump Principles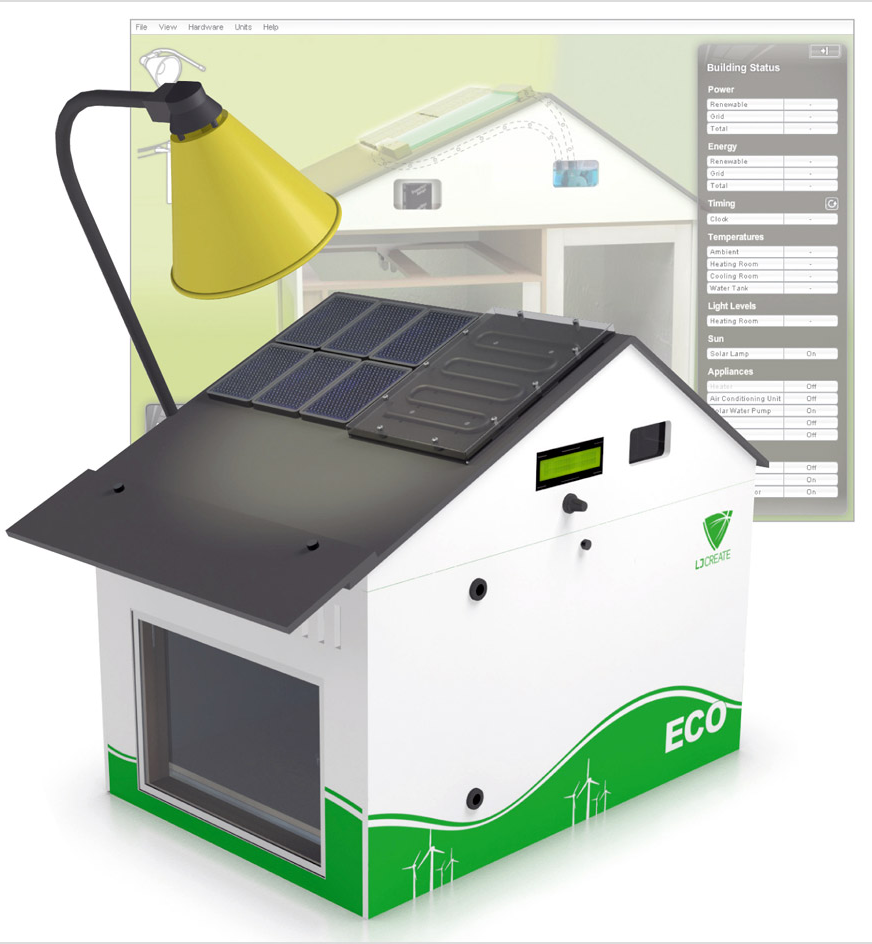 Design and Technology Brochure
Mechatronics Resources Brochure
Mechatronics Program Information
Mechatronics Program: Frequently Asked Questions
Industry 4.0 Career Pathways Program Brochure