Engineering knowledge and skills are required for working in a diverse range of industrial sectors.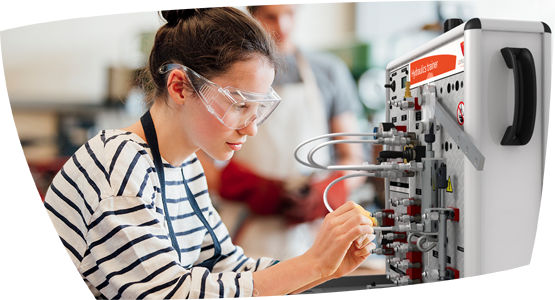 An LJ Create Engineering Technology Lab can be designed to provide an introduction to a wide range of engineering technologies and skills, or can have a specific focus on electrical and electronics, or industrial maintenance.
A mix of quality trainers and active learning provides your students with the industry skills they need to succeed in an engineering career. Students will explore engineering technologies such as control, fluid power, and electronics that are integrated and applied in a wide range of different applications.
An Engineering Technology Lab can be customized to meet the needs of your specific technical education program and workforce development needs.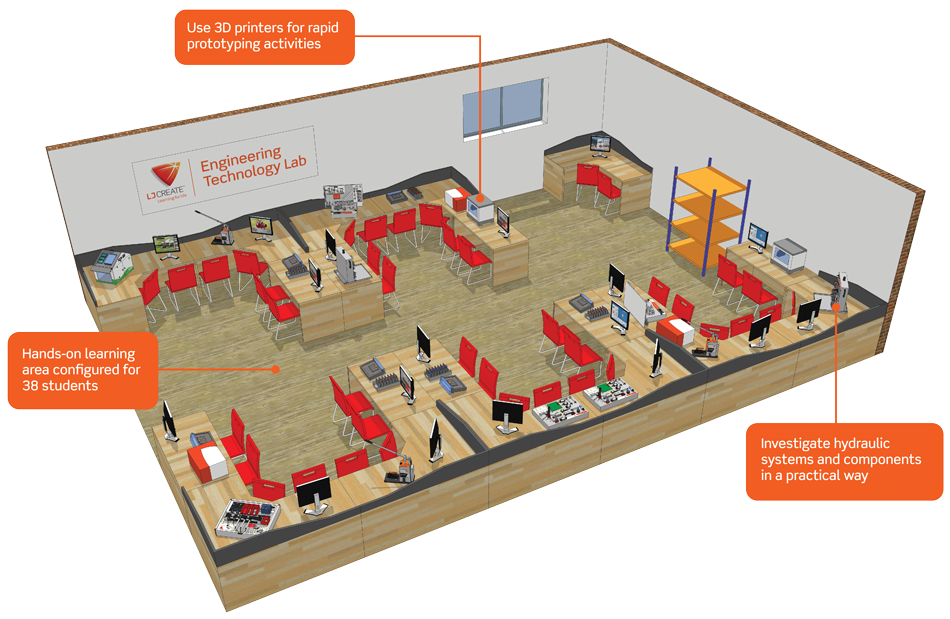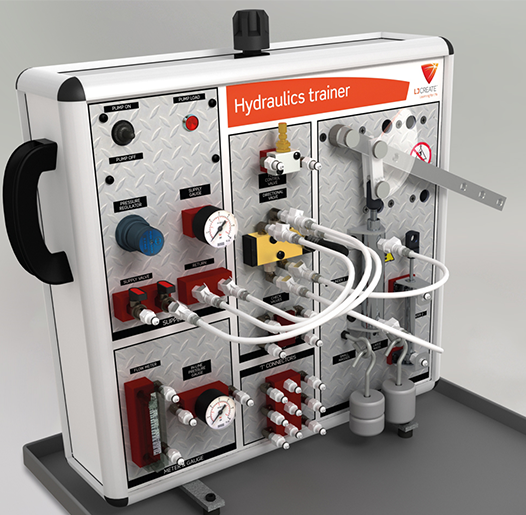 A sample Engineering Technology Lab configuration could include the following resources:
Key College Products Flyer
Mechatronics Resources Brochure
Mechatronics Program Information
Mechatronics Program: Frequently Asked Questions
Engineering and Manufacturing Resources