Exploring STEM: Design and Technology
Our Exploring STEM license provides a comprehensive set of lessons to help students discover STEM career pathways. 
Within Exploring STEM, we offer unique directions including Design and Technology, Career and Technical Education, and Industry 4.0. Teachers can also create their own programs from our digital content library.
Each of these pathways is designed around:
Active learning approach designed around problem-solving, critical thinking, and teamwork skills.
Content aligned to standards
Extensive teacher support material
Flexible implementation
Extension projects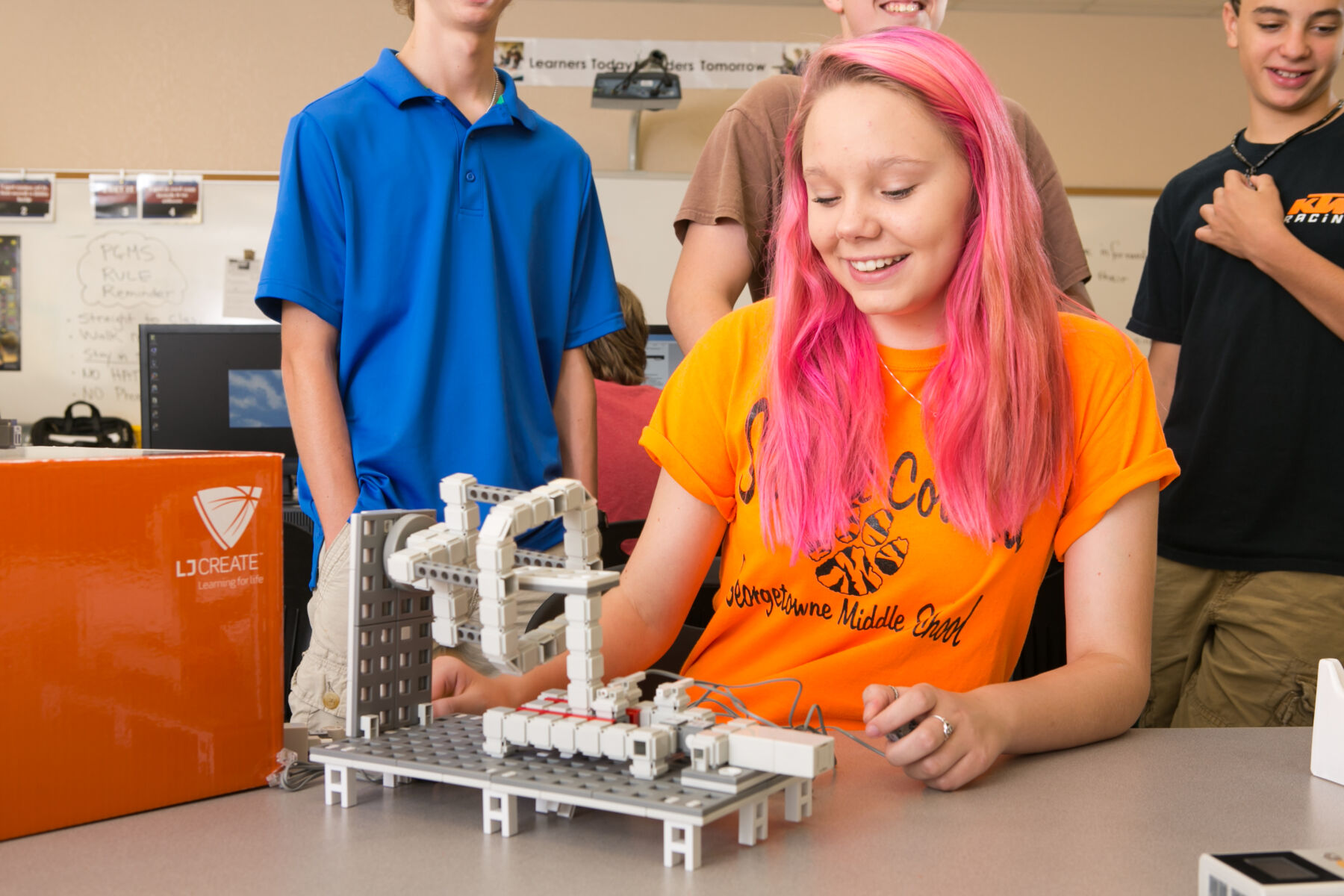 STEM Course Areas Include:
Transportation Technology
Download Our Living With Stem Cloud Library Brochure
Download Our Exploring Stem Digital Library Brochure
Download Our Working With Stem Cloud Library Brochure