The LJ Create Learning Management System
ClassAct II, our Learning Management System (LMS) is an online content delivery platform that enables the delivery of our extensive STEM curriculum and collection of media-rich digital content lessons. The LMS can be accessed from Chromebooks, desktop PCs, and mobile devices at any time of day or night from any internet-enabled location in the world.
Our Learning Management System automatically tracks and records the progress and attainment of your students, and the school's progress overall. You can see how much time students spend on each module, how often they log in, and instantly see records of their grades across the program.
All LMS customers are allocated their own domain, allowing you complete control over a secure, dedicated LMS. This allows you the flexibility to create an organizational structure that matches your own, making administrative tasks and reporting of student progress more intuitive.
You simply choose the license that best fits your needs, and we'll create a domain with those courses available, and train your site administrator. From there, each school is free to use anything from the STEM courses or workforce training content in whatever method suits their instructional style. Teachers can easily assign the LJ Create courses to students, or create their own coursework from our extensive library of learning units. The flexibility of our LMS even allows for easy switching between classroom-based learning (which includes the hands-on practical lessons) and a virtual environment.
If you need additional help using the LMS, check out the User Guide, or just give us a call at 1-800-237-3482.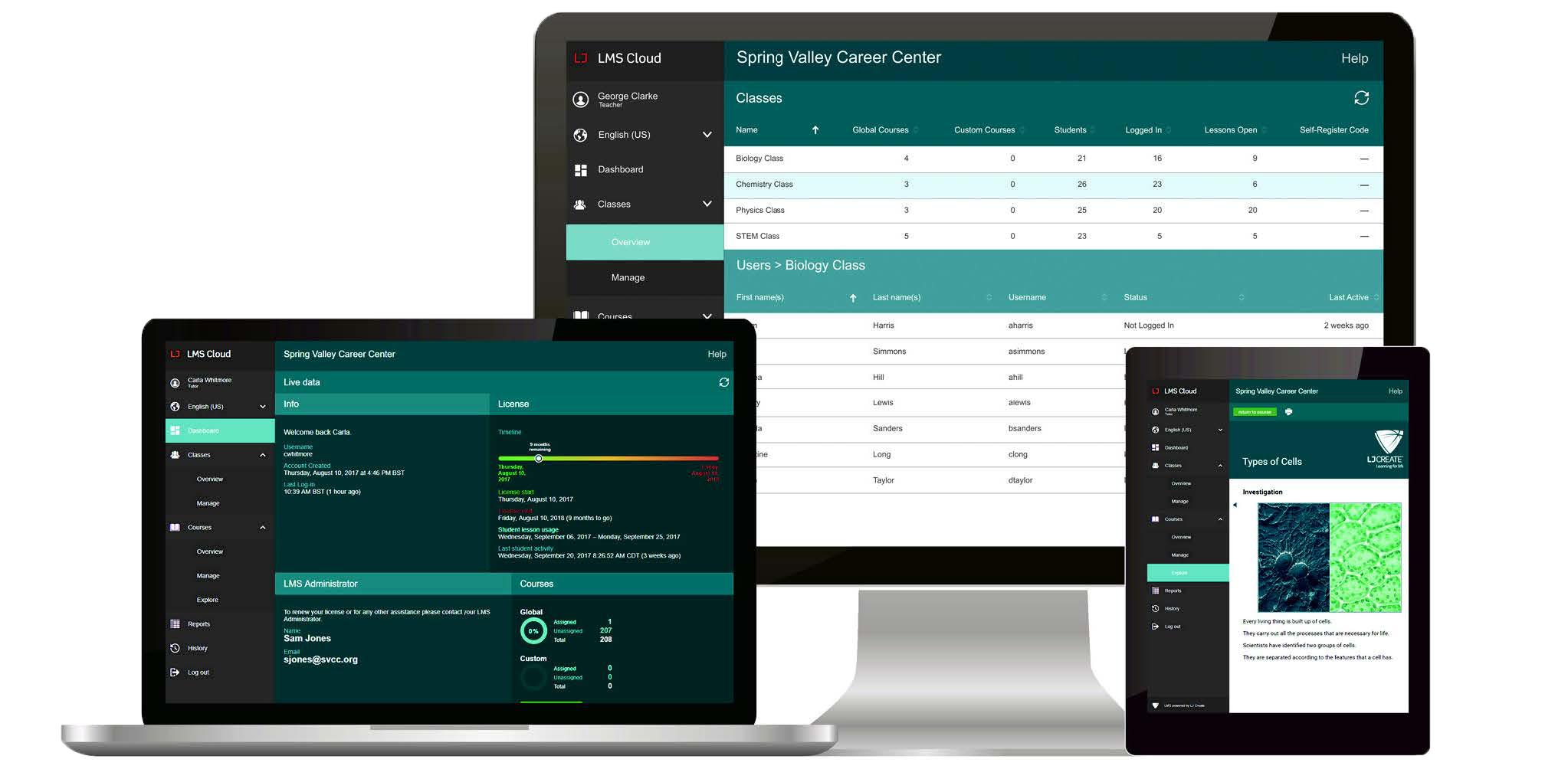 Download Our LMS Cloud User Guide