The LJ Create Learning Management System
ClassAct II, our Learning Management System (LMS) is an online content delivery platform that enables the delivery of our extensive collection of media-rich digital curriculum content.
The Learning Management System can be accessed from chromebooks, desktop PCs, and mobile devices at any time of day or night from any internet-enabled location in the world.
Our Learning Management System automatically tracks and records the progress and attainment of your students, and the school's progress overall. You can see how much time students spend on each module, how often they log in, and instantly see records of their grades across the program.
All LMS customers are allocated their own domain, allowing you complete control over a secure, dedicated LMS. This allows you the flexibility to create an organisational structure that matches your own, making administrative tasks and reporting of student progress more intuitive.
You simply choose the licence that best fits your needs, and we'll create a domain with those courses available, and train your site administrator. From there, each school is free to use the content in whatever method suits their instructional style. Teachers can easily assign the LJ Create courses to students, or create their own coursework from our extensive library of learning units.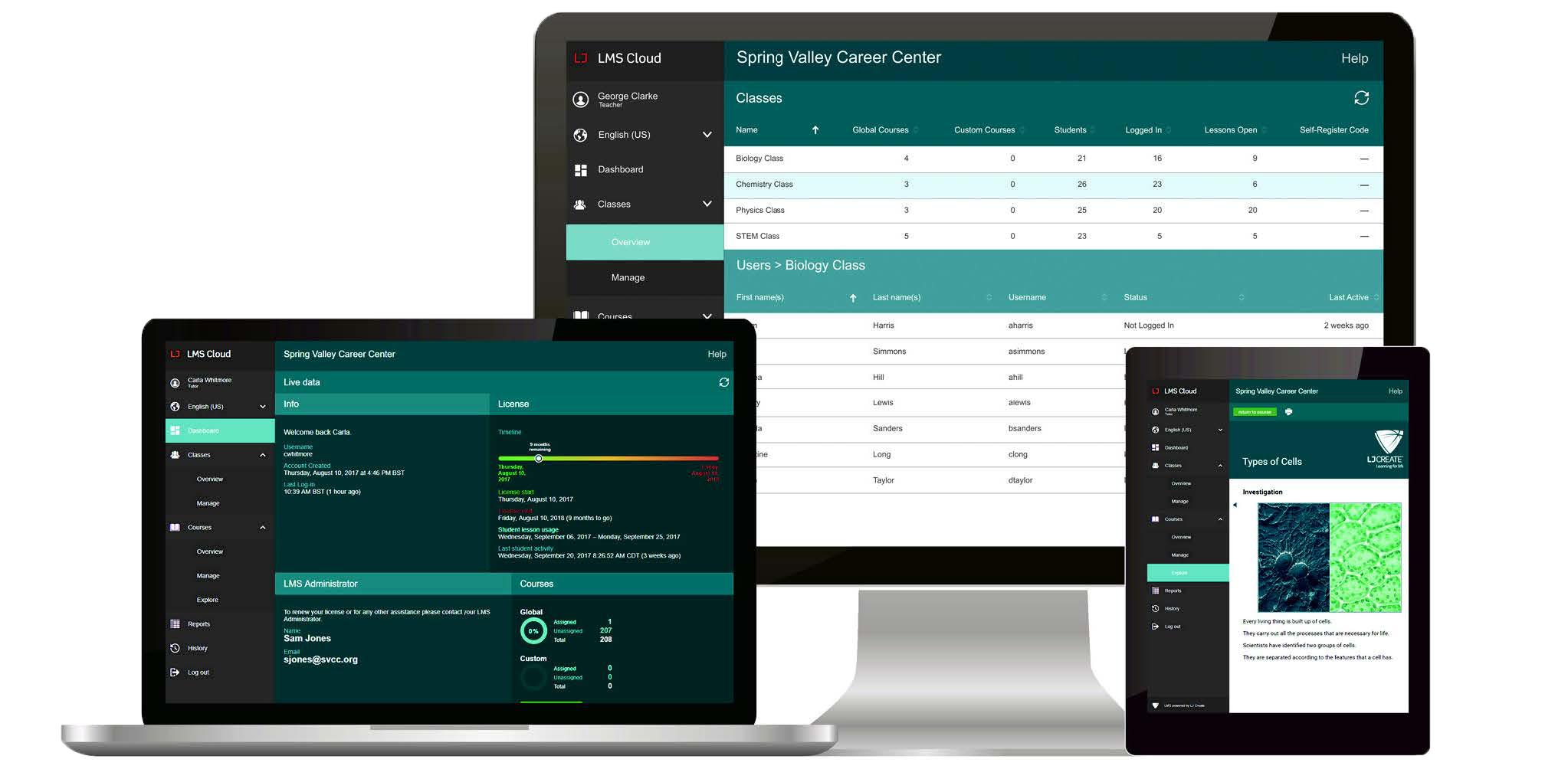 Lessons Types Available in our LMS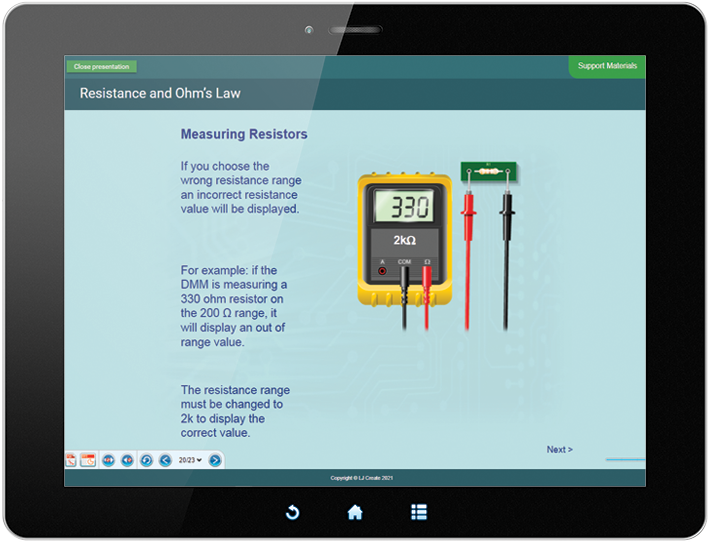 Presentations
Comprehensive, informative, insightful. Our presentations provide students with the underpinning knowledge they need to grasp the key concepts in their chosen program. Our presentations are completely narrated with subtitles for the hard of hearing.
Investigations
Exciting, inquiring, tactile. A range of skills development activities, including virtual workshop and laboratory tasks, on-screen equipment explorers and problem-solving tasks. Again, these lessons are fully narrated.
Assessments
Thought-provoking, challenging, versatile. Assess student understanding of every topic in a supportive way that clearly identifies the correct answer to each question once it has been attempted.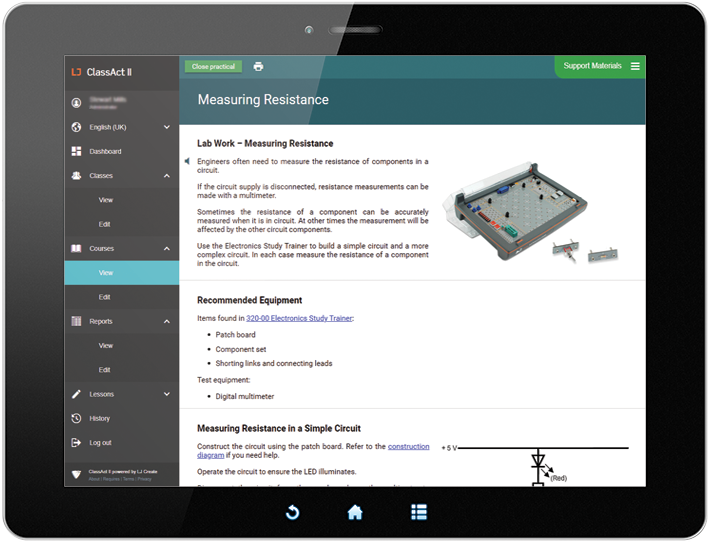 Practical Tasks
Hands-on activities linked to theoretical resources that allow students to develop active learning skills.