Qualifications Based Solutions
Blended Learning Solutions for
UK Vehicle Repair Qualifications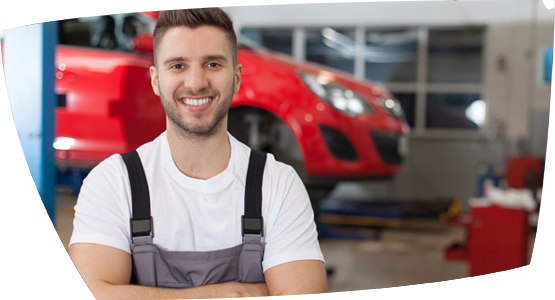 We supply easy-to-use resources for selected Level 1 to Level 3 motor vehicle qualification units from:
IMI
City & Guilds
T-Levels Vehicle Pathway
The equipment we supply supports Repair Skills Development in the following:
Electric and Hybrid Vehicles
Engine Systems (Petrol and CR Diesel)
Engine Management Systems
Braking – including ABS
Steering and Suspension
Transmission Systems
Air Conditioning
Vehicle Electrical Systems – including BUS Systems
Each item of equipment is supplied with a package of digital laboratory or workshop activities. We map these activities against instructional learning units from City & Guilds and IMI.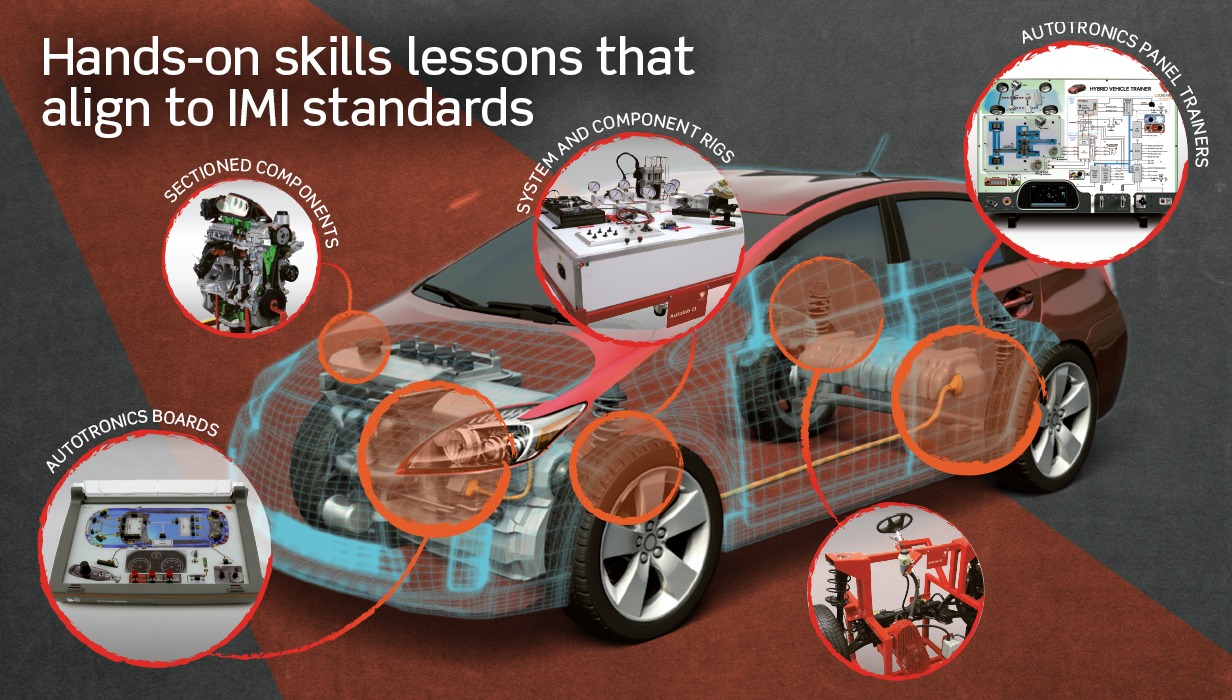 We used 40 years' experience to create the easiest package to introduce students to electrical circuits.  A thorough understanding of circuits and electronic components is even more essential when forecasting the skills that young students will require over their career with motor vehicles.
A good introduction makes all the following electronic circuit studies easier – and more popular.  This trainer helps to cover the exact content that students need – and nothing they don't.  The lessons are easy to follow but we are very careful not to misrepresent the importance of electrical components.
Practical topics covered include:
Simple circuits and measurements
Common ground circuits
Wiring diagrams
... and much more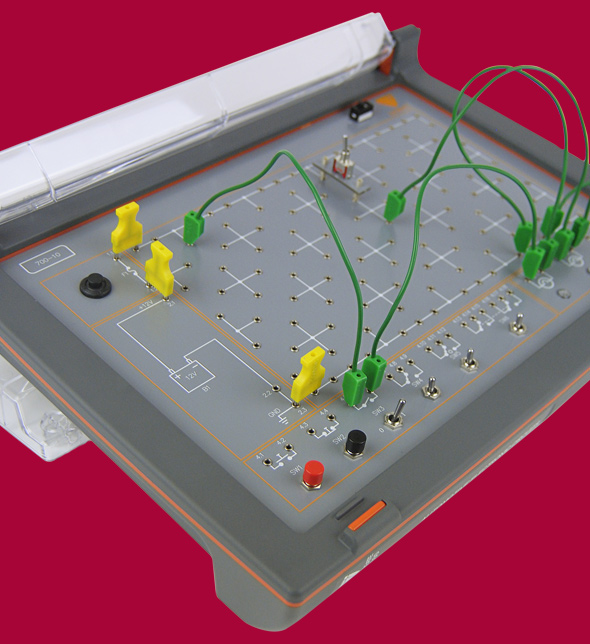 Electric Vehicle Auto Repair Skills Brochure
Automotive Training Resources Brochure
Medium/Heavy Vehicle Resources Brochure
Mechatronics and Automotive Products Brochure
Hybrid Vehicle
Systems Mailer
Innovative Learning Spaces Brochure
Resources - Printable Posters
Brighten up your classrooms with these high-resolution educational posters from LJ Create. The files are in PDF format and A3 in size, but should also look great if you want to print them at larger sizes.
Electric Vehicle Technology Poster
Tyre Identification (ISO Metric Code) Poster
Air Conditioning Systems Poster
Automotive Braking Systems Poster
Automotive Technology Poster
Automotive Electrical Systems Poster
Automotive Components and Servicing Poster
Automotive Transmission Systems Poster
Modern Automotive Lighting Poster
Engine Performance Poster
Steering and Suspension Systems Poster