LJ Create has been developing and manufacturing educational equipment and software in Norwich since 1979.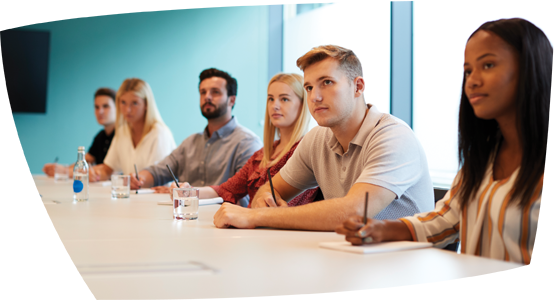 We are seeking the next generation of employees who will help us build the company and provide leadership in the future.
Electronics Development Engineer
DESCRIPTION OF THE JOB
Working within our Development Department, this person will be responsible for designing and developing new educational electronic products, and updating existing products.
JOB ACTIVITIES
Working in a team to create the design brief for educational training equipment.
Designing, prototyping and testing analogue and digital electronic hardware.
Using computer aided design techniques to generate PCB artworks.
Designing, debugging and maintaining programs for embedded microcontrollers.
Keeping up to date with the latest technological advances in the areas of electronics, automotive, mechatronics, control and telecommunications.
Writing supporting user documentation and learning materials.
Writing test schedules and compliance documentation.
Creating product structures for our computerised stock control database.
Liaising with other departments, including Customer Support, Purchasing, Sales, Marketing, and Production.
RESPONSIBILITIES
Managing your own workload under the supervision of the Product Director, and with the support of other members of the Development Team.
Ensuring that the job activities you undertake are completed accurately and in a timely manner.
Communicate all necessary information and specification to designated colleagues in a clear and concise way.
Ensuring that products comply with design directives.
Ensuring that all duties are carried out in accordance with Health and Safety regulations as detailed in the Company Rulebook.
PERSON DESCRIPTION
The person carrying out this role must have:
A degree or equivalent in electronic engineering.
Competence in the design, prototyping and testing of analogue and digital electronic circuits. Experience of interfacing electronic circuits to personal computers would be an advantage.
Competence in designing and debugging programs for embedded microcontrollers. Experience of the C programming language and use of PIC microcontrollers would be a distinct advantage.
Experience in the use of computer aided design software for generating PCB artworks.
A high standard of literacy and numeracy.
An enthusiastic, flexible, self-motivated approach and a willingness to learn new skills.
Good interpersonal skills and an ability to communicate well with people at all levels.
The ability to plan their own activities and prioritise workload without close supervision.
An organised manner and the ability to work effectively, either individually or as part of a team.
A close attention to detail and an ability to meet deadlines, sometimes under pressure, while maintaining set standards.
The ability to follow formal procedures and work within a structured Quality Management System.
Be able to ensure the highest standards of confidentiality and conduct in all areas of activity.
This job description is not exhaustive and the postholder may be required to undertake other appropriate duties and projects from time to time.